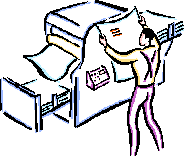 Printing & Graphics is operating on a limited schedule but we continue to monitor the Print Shop Pro system daily. While the office is closed, we are processing jobs placed here. Most orders can be completed in one day with morning pick-ups from 8-10:30 a.m. at the Mailroom, directly below P/G.
Staff is also monitoring email. Please contact our team at psp@lanecc.edu for assistance.
---
We will continue to make academic coursepacks for Spring and Summer term classes. Please order them through the Titan Store at coursepackets@lanecc.edu or by calling (541) 463-5873 or (541) 463-5680.
Welcome to the Printing & Graphics Online Ordering Website
Printing/Graphics is located on the second floor at the east end of the Campus Services in Building 7.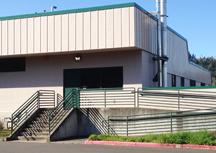 Lane's Printing and Graphics department has the skill and capability to take your printing/duplicating projects from the concept to completion.
Select any one of the quick links below to get started:
---
We provide printing and graphics production services to college departments, students, and the general public. Services include: high speed copying, offset printing, bindery services, color copying, large format printing, laminating, and graphic design for brochures, newsletters, flyers, posters, signs, banners, to name a few.
For the main campus there is one daily delivery, approximately 10 am - noon. If your timelines do not fit with our delivery schedule, you may pick up your order on the pick-up shelf located in Printing/Graphics. There is also one daily delivery to the Downtown Center.
Our skilled team at Printing and Graphics has many years of experience in document layout and graphic design. We are here to provide you with exceptional professional service for all your printing and presentation needs.
If assistance is required to create your order form or there are questions, call Printing/Graphics at (541) 463-5373.
Submit a Request for Printing or Graphics Work
This website offers our users the ability to get real time pricing for their online orders and tracking of their printing costs. Get quotes, upload files, check order status, track your costs and review past orders.
---
Types of Orders
---
Quick Copy: Fast order process with minimal steps to order 1,000 copies or less of basic black & white originals on bond paper with simple staple and hole puch options.

Printing Order: Multi-step ordering process that allows you to select every printing & bindery option. Use this option for all other jobs including: press jobs, color copying, graphic design, NCR printing (multiple copy forms), packages of cover stocks, large format printing, and jobs with cutting, folding, and advanced bindery.
Store Order: The place to order your toner, waste toner, staples and 20# paper supplies for your network printers and copiers.


Our Services
---
Binding: A wide range of binding options are available. Spiral & Comb Binding, Saddle Stitch, etc.
Copies - Black & White: We're equipped with state-of-the-art high speed black & white production printers to print up to 11 x 17, with various inline binding options.
Copies - Full Color: Our Production model Xerox Digital Press produces high quality full color copies up 13 x19, with booklet printing options.
Folding: Folding up to 11 x 17, single, multiple, and/or right angle folds.
Graphic Design Services: Graphic artists on staff to help you develop your ideas.
Laminating: Up to 55" wide with 3 & 5 mil thicknesses.
Offset Printing: For high volume, high quality black & white, spot color, or full color printing on specialty stocks.
Other Services: Booklet making, Padding, Cutting, Punching/Drilling: Spiral, Comb, or standard 3 hole.
Large Format Printing: Full color, large format posters, banners, signs up 44" wide on a variety of substrates.
---